Hi!
Ever After High is the school where the second generation of fairy tales go to.The school also has two groups: Royals and the rebels. The Royals are the people who are living up to their destiny, and the Rebels are the people who aren't sure about their future, or those who are willing to change it. So who are you: A royal or a rebel?
Royals
Apple White: Daughter of Snow White (Glitter8pony)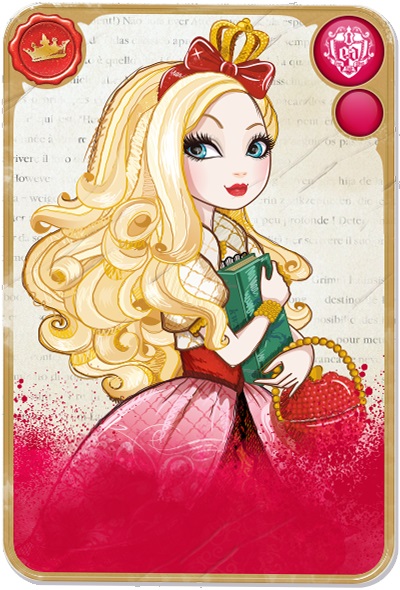 Briar Beauty: Daughter of Sleeping Beauty (Boohbooh)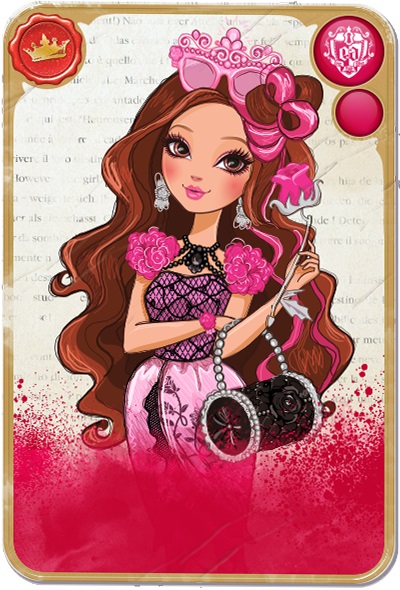 Blondielocks: Daughter of Goldielocks (helni)
Ashlynn Ella: Daughter of Cinderella (Spiritfairy101)
(She is dating Hunter Huntsman)
Lizzie Hearts: Daughter of the Queen of Hearts
Daring Charming: Son of King Charming
Rebels
Raven Queen: Daughter of the Evil Queen (Me)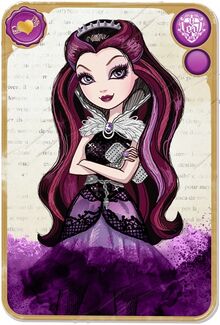 Cerise Hood: Daughter of Little Red Riding Hood and the Big Bad Wolf
Madeline "Maddie" Hatter: Daughter of the Mad Hatter (Nellyhix)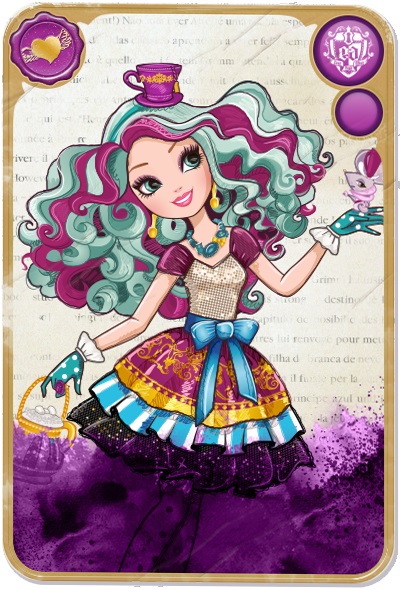 C.A. Cupid: Daughter of Eros (glitter8pony)
Cedar Wood: Daughter of Pinocchio
Hunter Huntsman: Son of the Huntsman
(Dating Ashlynn Ella)
Kitty Chesire: Daughter of the Chesire Cat (nellyhix)
If you would like a character, just ask!